Best in Physiotherapy
Physiotherapy is a health care profession which provides services to individuals who have difficulty with decreased or altered movement, co-ordination or pain.
Quick Look at benefits
Qualified Staff of Doctors
Feel like you are at Home Services
24×7 Emergency Services
Save your Money and Time with us
Easy and Affordable Billing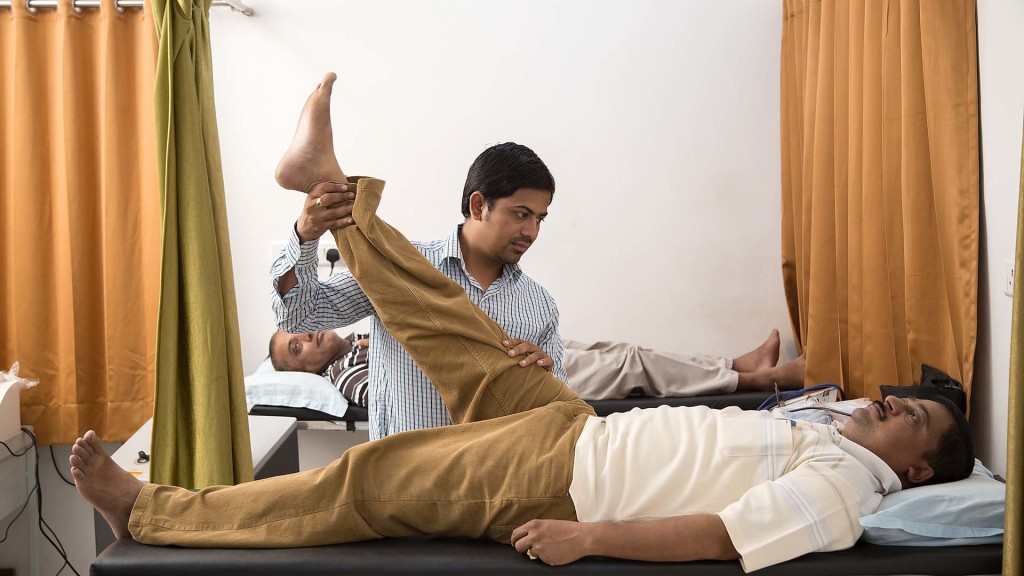 Physiotherapists assess muscle tone, reflex behaviour, posture, movement patterns, range of motion, strength, balance, gait, running, and coordination. By correcting abnormalities in the neuro/musculoskeletal system, physiotherapists help to maximize a person's ability to participate actively in one's lifestyle.
Holding some of the highest certifications available in their field, Skill Builders physiotherapists have extensive experience assessing and treating conditions ranging from minor injuries to complex or seriously impaired. Our elite group cares about maximizing your recovery. Understanding your goals and working with you in a one-on-one environment, our therapists are skilled at:
Performing thorough assessments to determine the source of problems, prioritizing the concerns and educating the patient in the steps to be taken to reach treatment goals
Providing individualized comprehensive treatment programs
Improving range of motion and strength
Helping with pain relief (diminish pain)
Utilizing manual therapy techniques to correct posture, alignment and movement abnormalities
Recommending and monitoring equipment such as wheelchairs, assistive walking devices and electrical modalities
Communicating with your physician or other external parties regarding how you are progressing with your treatment
Specializations:
Certified Manual Therapy
Sports Physiotherapy
Spine program for neck and back pain
Advanced Certified Vestibular Rehabilitation program – for people with vertigo (BPPV), dizziness or ringing in the ears related to balance
Neurophysiotherapy – for people with brain injury, spinal cord injury or stroke
Acupuncture
Craniosacral Therapy
Custom Bracing
Custom Orthotics