Best in Trauma Surgery
A trauma system is a model of care designed to care for patients with multiple serious injuries that could result in death or serious disability, including head injuries, life-threatening wounds and multiple fractures. Our trauma center is set up to provide this specialised care,which operates 24 hours a day, seven days a week
Quick Look at benefits
Qualified Staff of Doctors
Feel like you are at Home Services
24×7 Emergency Services
Save your Money and Time with us
Easy and Affordable Billing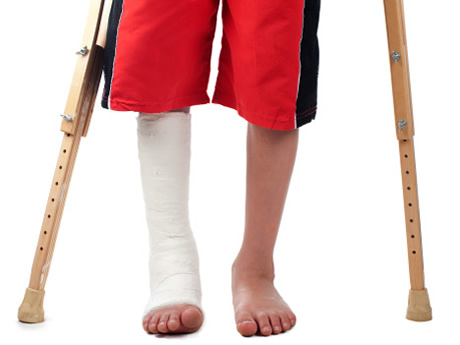 TRAUMA CENTRE
Once patients arrive at the trauma centre, they will undergo a focused assessment by our specialist trauma team trained to deal with these types of injuries.
In life-threatening situations, the doctors and nurses from the trauma team will do what is required to save a person's life. If the patient is unable to give consent because they are incapacitated, treatment will still be carried out. Trauma patient are evaluated, resuscitated, and receive definitive care from an outstanding team of surgeons, emergency physicians, nurses, and other personnel.
Our dedication to superior trauma care is critical to the health of Anand City. We know trauma is the leading cause of death for those under the age of 44 (source: CDC). That is why we have committed more resources than any other local hospital to saving the lives of trauma victims.
TRAUMA SURGERIES
Our experts in the Department of Orthopaedic Surgery treat a range of trauma related conditions, including:
Fractures of the:
Clavicle
Shoulder
Humerus
Distal humerus
Elbow
Forearm
Wrist
Distal radius
Pelvis
Hip socket
Acetabulum
Hip
Femoral neck
Femur
Knee
Patella
Tibia plateau
Tibia shaft
Tibia pilon
Ankle
Talus
Foot
Fracture infections
Malunions
Nonunions
Stress Fractures
Deformities
COMPRHENSIVE APPROACH
The spectrum of cases treated ranges from patients with a single fracture to those suffering from multiple, life-threatening musculoskeletal injuries. Due to the nature of trauma cases, our orthopaedists share strong working relationships with the departments of Plastic Surgery, Neurosurgery, and Vascular Surgery. State-of-the-art techniques are used in the treatment of associated injuries to nerves and blood vessels and incidents involving soft tissue loss. Additionally, significant attention is given to comprehensive evaluation and care of geriatric patients with hip fractures, as well as coordinated care of patients with all types of fractures. Late reconstructive procedures are commonly performed on such conditions as nonunions, malunions, and osteomyelitis.